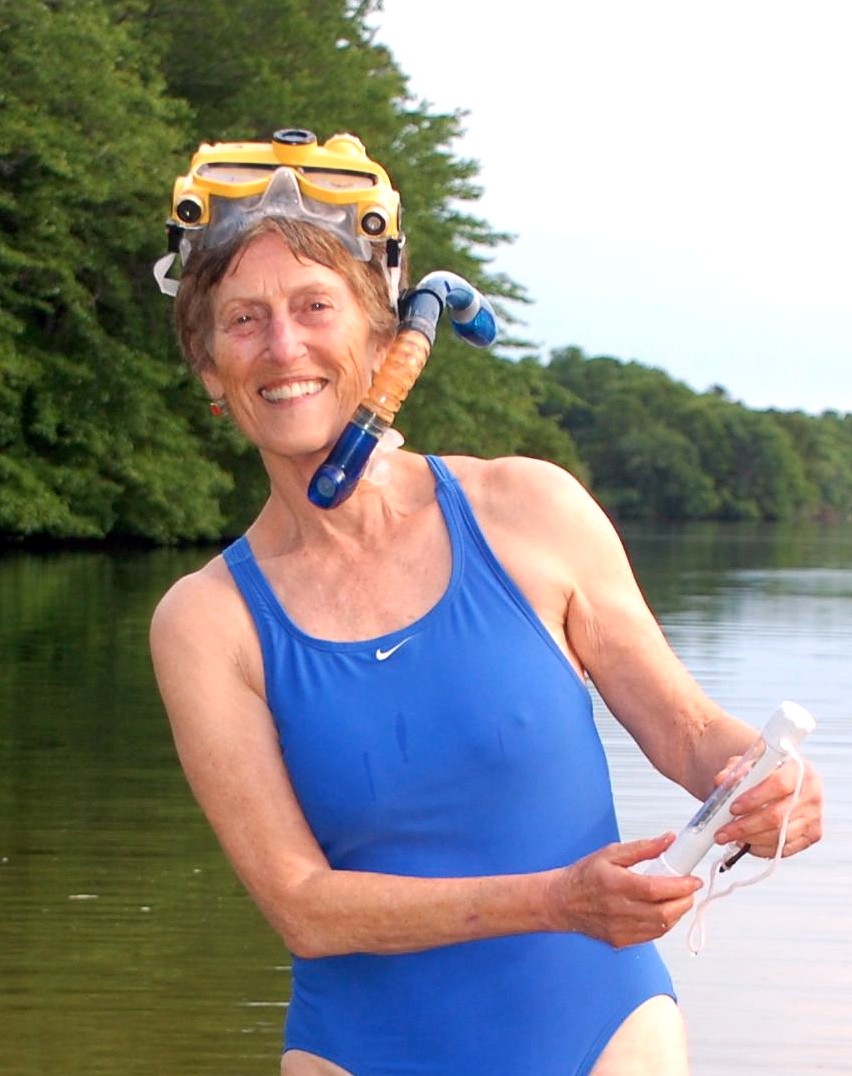 Susan Baur
Author/Illustrator
Join us on Sat. August 8th at 10 AM -12 Noon at the at the Cataumet Arts Center for a special reading of the Turtle Sisters of Cape Cod by the author! Children of all ages welcome. The reading will include special arts activities for kids to explore illustrating your own turtle pond and how to create a turtle journal. $8 includes reading and arts activites. Space limited. For reservations call: 508 563-5434.
Visitors to the Cataumet Arts Center Gallery can purchase any or all three of Susan Baur's Turtle Sisters of Cape Cod books, as well as her 2015 calender.
Out and about? Stop in and meet the author this summer at one of her other book signings. Susan will be at the Yellow Umbrella Book Store in Chatham MA. on Fridays, July 17th, 31st and August 14th, from 11 AM to 2 PM.
Catch the Author at the Cape Cod Museam of Natural History in Brewster, MA for her kid friendly presentation about the turtles and her investigation of local ponds - Thursdays, August 6th and 13th at 10 AM.
For more information about Susan Baur and her adventures with turtles check out her website http://theturtlesisters.com
Susan Baur-Author, Illustrator
As I walk around author and book illustrator Susan Baur's beautiful Cape Cod home in North Falmouth, MA, I can see her passion for turtles everywhere. From her elaborate notebook that records her dives to the small statue of a turtle she has on her front porch, it is evident everywhere that she is extremely committed and passionate about turtle research and conservation. Susan Baur is a clinical phycologist and more recently author and illustrator of the Turtle Sisters of Cape Cod Pond trilogy that is available at most book stores along the Cape and the Cataumet Arts Center.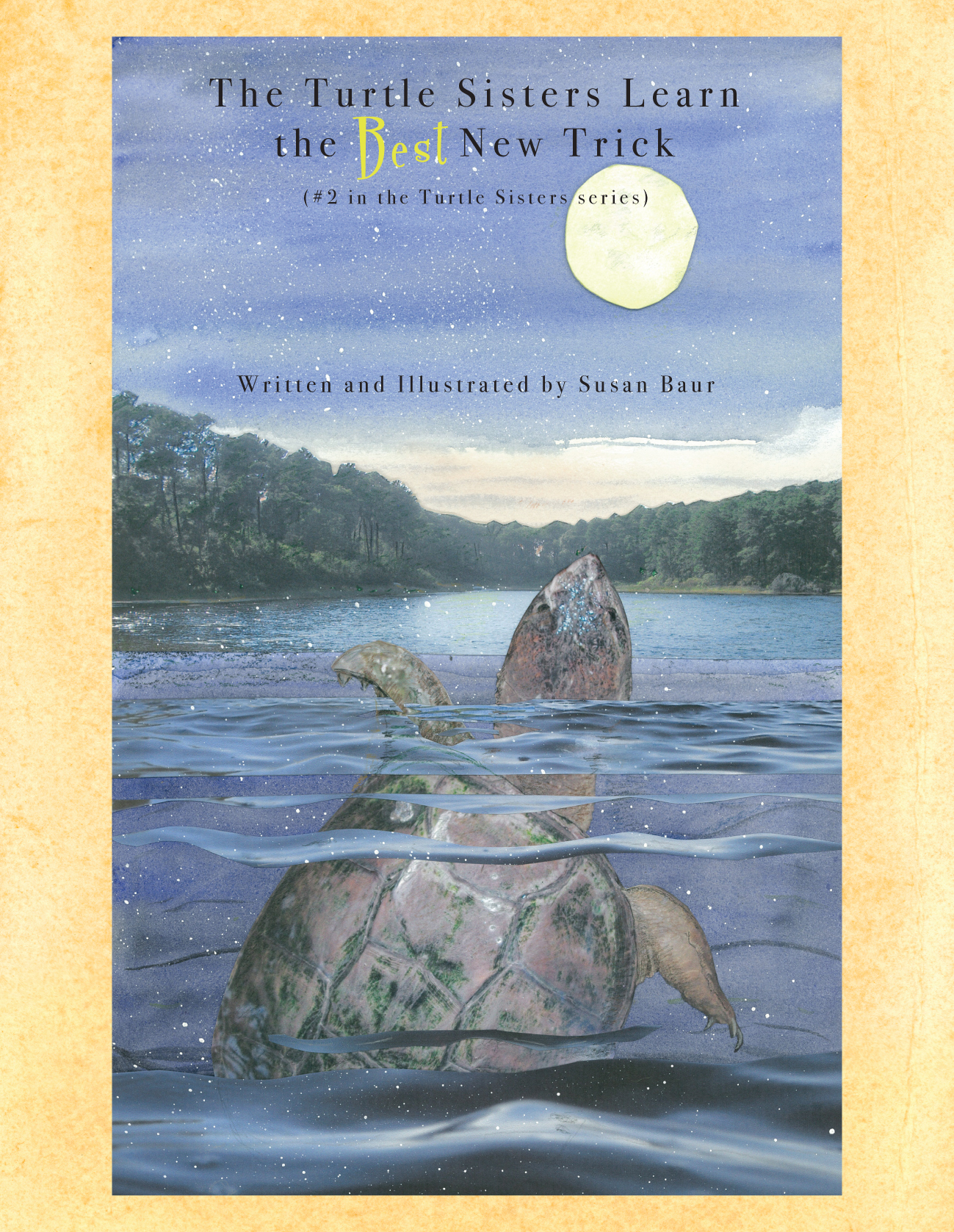 Susan Baur started diving in ponds in 2005 however it wasn't until 2007 that she started drawing the turtles. Before 2007 Susan Baur was actually slightly afraid of diving in the Cape Cod lakes, concerned she might run into a nefarious snapping turtle. However she was a dedicated diver and was committed to conquering her fear. Each day she would drop a golf ball at the point where she felt to go any further would be dangerous. She would then try to go just a little bit father than the golf ball the next time she dove. In the midst of this small turtles would approach her completely fearless "With their hand on their hips as if to say what are you doing here" These fearless yet docile turtles encouraged Susan Baur to be more comfortable and less afraid in the Cape Cod ponds. This is just one of the reasons why Susan Baur is so passionate about turtles.
She says they are her "totem animal" (a native american word for spirit guide) and wants to do everything she can to help protect and conserve these creatures. This was the inspiration for her popular trilogy of books about the turtle sisters of Cape Cod Pond Daphne and Chloe. These stories are driven by the reality of pond life however she also focuses on her audience of young children and attempts to connect the stories of the the turtles with the experiences children have in their everyday lives. The best example of this is how, turtles even though they are born having a great fear everything, they have to learn to conquer some of these fears in order to function in their world. Learning how to do this "really is the best new trick"
Susan Baur has a extensive history diving. Her love of water exploration stems from reading her fathers old Jaques Cousteau books. After reading them she was so inspired that she took cold diving lessons in a swimming pool in Bingham New york and became a certified diver. She then worked doing diving expeditions around Iceland and the Cannery Islands before she became a oceanographic diver in Florida. When she moved to Cape Cod she said it was very hard to get used to the murky waters that lacked the colorful coral and creatures she was used to. However she grew to love Cape Cod's waters as in the muck they house her favorite animal the Stinkpot Turtle.
One of the biggest things researching turtles has taught Susan Baur is how to come to terms with the fact that you can not control everything. Turtles are unpredictable and she had to learn how to accept that she can't control when they come out in order satisfy her expectations while diving. She said as she gets older learning this new skill is has helped her come to terms with her own aging process. She writes more about this experience in her upcoming book Diving into Wonderland a memoir about what she has learned from studying turtles in the Cape Cod ponds.
Turtle conservation is a cause that is very important to Susan Baur. She said her favorite thing to do is to give presentations so she can teach others how to protect these precious turtles and their envioment. Some conservation tips she gave me were to never take any turtles home. They are not fit to be house pets like the turtles that are available at pet shops. Secondly and most importantly do not destroy the weeds at the very edges of the pond. Some ways to be more careful with the weed are, if you are going to run your dog run him on the sand, and load boats into the water from the sand not the murky weeded areas. This is so important because the major population of the turtles inhabit the weeds. They gather food, lay their eggs and find shelter and hiding places there. Baby turtles especially need all of the weeds in order to survive. Hopefully with the efforts of people like Susan Baur we can help these turtles to thrive long into the future.
For More information check out Susan Baur's Website http://theturtlesisters.com/